LATEST NEWS AND UPDATES
The Star Rating for Schools (SR4S) Lead Partners are leading the way with the SR4S pilot and good news stories are spreading fast! Our latest news and updates track progress and celebrates schools' and partner successes in making school journeys safer.
Founding Sponsor:

Major Donor: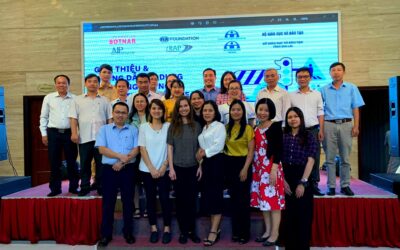 Image credits: AIP Foundation As part of the AIP Foundation's innovative Big Data road safety program, AI&Me: Empowering youth for safer roads, AIP Foundation, iRAP and the Ministry of Transport (MOT) hosted the first hands-on training of the Youth Engagement APP...
read more