LATEST NEWS AND UPDATES
The Star Rating for Schools (SR4S) Lead Partners are leading the way with the SR4S pilot and good news stories are spreading fast! Our latest news and updates track progress and celebrates schools' and partner successes in making school journeys safer.
Founding Sponsor:

Major Donor: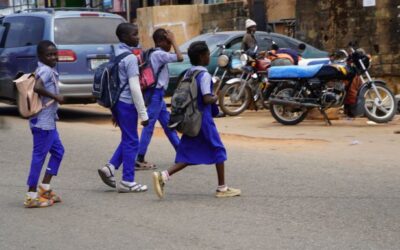 Original article prepared for the KRSD Trust publication - Author Rafaela Machado More than 100 people die on Nigeria's roads every day. Many of them are children; innocent victims killed and injured on their journey to school. Urban mobility is a challenge all cities...
read more