ÚLTIMAS NOTICIAS Y ACTUALIZACIONES
Los socios líderes de Star Rating for Schools (SR4S) están liderando el camino con el piloto SR4S y las buenas noticias se están difundiendo rápidamente. Nuestras últimas noticias y actualizaciones rastrean el progreso y celebran los éxitos de las escuelas y los socios para hacer que los viajes escolares sean más seguros.
Patrocinador fundador:

Donante principal: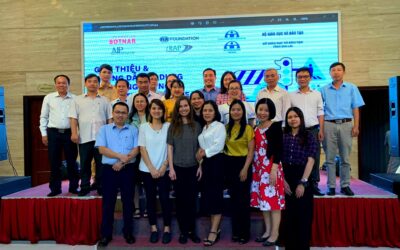 Image credits: AIP Foundation As part of the AIP Foundation's innovative Big Data road safety program, AI&Me: Empowering youth for safer roads, AIP Foundation, iRAP and the Ministry of Transport (MOT) hosted the first hands-on training of the Youth Engagement APP...
Lee mas