ÚLTIMAS NOTICIAS Y ACTUALIZACIONES
Los socios líderes de Star Rating for Schools (SR4S) están liderando el camino con el piloto SR4S y las buenas noticias se están difundiendo rápidamente. Nuestras últimas noticias y actualizaciones rastrean el progreso y celebran los éxitos de las escuelas y los socios para hacer que los viajes escolares sean más seguros.
Patrocinador fundador:

Donante principal: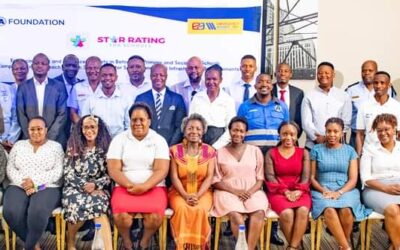 Image credit: EA991 The High-level Road Safety Stakeholders' Forum on Enhancing Child and Adolescent Safety in Botswana's Primary and Secondary Schools was held on 28 November 2023 by Emergency Assist 991 and funded by FIA Road Safety Grant Programme 2023. The aim of...
Lee mas