ÚLTIMAS NOTICIAS Y ACTUALIZACIONES
Los socios líderes de Star Rating for Schools (SR4S) están liderando el camino con el piloto SR4S y las buenas noticias se están difundiendo rápidamente. Nuestras últimas noticias y actualizaciones rastrean el progreso y celebran los éxitos de las escuelas y los socios para hacer que los viajes escolares sean más seguros.
Patrocinador fundador:

Donante principal: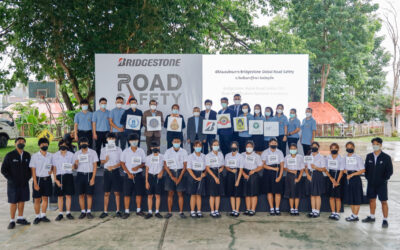 Kathu Wittaya School in Phuket, Thailand has improved its school zone safety after modifications were assessed using the Star Rating for Schools tool, thanks to 'The 1st Bridgestone Global Road Safety Project'. This project was driven by SR4S Lead Partner AIP...
Lee mas