ÚLTIMAS NOTICIAS Y ACTUALIZACIONES
Los socios líderes de Star Rating for Schools (SR4S) están liderando el camino con el piloto SR4S y las buenas noticias se están difundiendo rápidamente. Nuestras últimas noticias y actualizaciones rastrean el progreso y celebran los éxitos de las escuelas y los socios para hacer que los viajes escolares sean más seguros.
Patrocinador fundador:

Donante principal: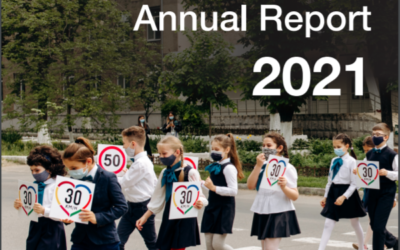 Star Rating for Schools Lead Partner Eastern Alliance for Safe and Sustainable Transport (EASST) have released their 2021 Annual report. It highlights how SR4S has been used in some projects and to advocate for safer school journeys, including: Page 3 - Advocating...
Lee mas