DERNIÈRES NOUVELLES ET MISES À JOUR
Les partenaires principaux du classement par étoiles pour les écoles (SR4S) ouvrent la voie avec le pilote SR4S et les bonnes nouvelles se propagent rapidement! Nos dernières actualités et mises à jour suivent les progrès et célèbrent les réussites des écoles et des partenaires pour rendre les voyages scolaires plus sûrs.
Commanditaire fondateur:

Grand donateur: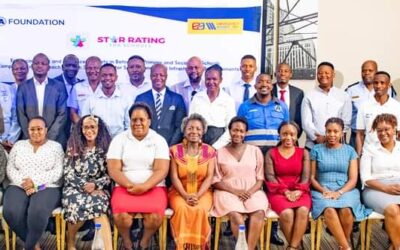 Image credit: EA991 The High-level Road Safety Stakeholders' Forum on Enhancing Child and Adolescent Safety in Botswana's Primary and Secondary Schools was held on 28 November 2023 by Emergency Assist 991 and funded by FIA Road Safety Grant Programme 2023. The aim of...
lire plus