DERNIÈRES NOUVELLES ET MISES À JOUR
Les partenaires principaux du classement par étoiles pour les écoles (SR4S) ouvrent la voie avec le pilote SR4S et les bonnes nouvelles se propagent rapidement! Nos dernières actualités et mises à jour suivent les progrès et célèbrent les réussites des écoles et des partenaires pour rendre les voyages scolaires plus sûrs.
Commanditaire fondateur:

Grand donateur: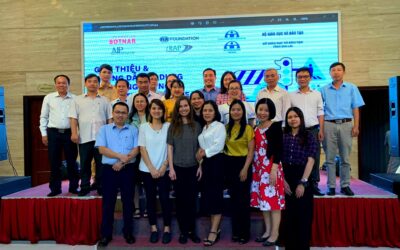 Image credits: AIP Foundation As part of the AIP Foundation's innovative Big Data road safety program, AI&Me: Empowering youth for safer roads, AIP Foundation, iRAP and the Ministry of Transport (MOT) hosted the first hands-on training of the Youth Engagement APP...
lire plus