ÚLTIMAS NOTÍCIAS E ATUALIZAÇÕES
Os principais parceiros do Star Rating for Schools (SR4S) estão liderando o caminho com o piloto SR4S e boas notícias estão se espalhando rapidamente! Nossas notícias e atualizações mais recentes acompanham o progresso e celebram os sucessos das escolas e dos parceiros em tornar as viagens escolares mais seguras.
Patrocinador Fundador:

Doador Extraordinário: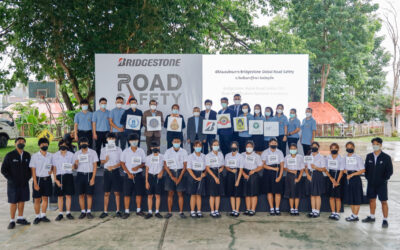 Kathu Wittaya School in Phuket, Thailand has improved its school zone safety after modifications were assessed using the Star Rating for Schools tool, thanks to 'The 1st Bridgestone Global Road Safety Project'. This project was driven by SR4S Lead Partner AIP...
ler mais