ÚLTIMAS NOTÍCIAS E ATUALIZAÇÕES
Os principais parceiros do Star Rating for Schools (SR4S) estão liderando o caminho com o piloto SR4S e boas notícias estão se espalhando rapidamente! Nossas notícias e atualizações mais recentes acompanham o progresso e celebram os sucessos das escolas e dos parceiros em tornar as viagens escolares mais seguras.
Patrocinador Fundador:

Doador Extraordinário: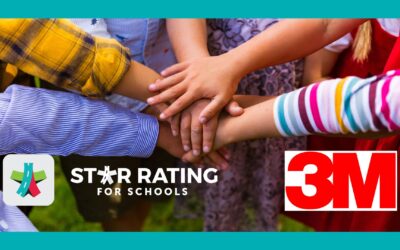 Building on an existing 3-year partnership supporting the SR4S vision of a world where children travel safely to and from school, 3M announced that it will continue to support SR4S as a Global Programme Partner for two additional years. The partnership began in 2020...
ler mais