ÚLTIMAS NOTÍCIAS E ATUALIZAÇÕES
Os principais parceiros do Star Rating for Schools (SR4S) estão liderando o caminho com o piloto SR4S e boas notícias estão se espalhando rapidamente! Nossas notícias e atualizações mais recentes acompanham o progresso e celebram os sucessos das escolas e dos parceiros em tornar as viagens escolares mais seguras.
Patrocinador Fundador:

Doador Extraordinário: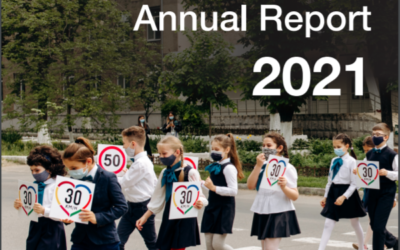 Star Rating for Schools Lead Partner Eastern Alliance for Safe and Sustainable Transport (EASST) have released their 2021 Annual report. It highlights how SR4S has been used in some projects and to advocate for safer school journeys, including: Page 3 - Advocating...
ler mais