ÚLTIMAS NOTÍCIAS E ATUALIZAÇÕES
Os principais parceiros do Star Rating for Schools (SR4S) estão liderando o caminho com o piloto SR4S e boas notícias estão se espalhando rapidamente! Nossas notícias e atualizações mais recentes acompanham o progresso e celebram os sucessos das escolas e dos parceiros em tornar as viagens escolares mais seguras.
Patrocinador Fundador:

Doador Extraordinário: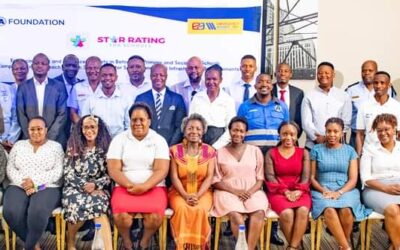 Image credit: EA991 The High-level Road Safety Stakeholders' Forum on Enhancing Child and Adolescent Safety in Botswana's Primary and Secondary Schools was held on 28 November 2023 by Emergency Assist 991 and funded by FIA Road Safety Grant Programme 2023. The aim of...
ler mais