LATEST NEWS AND UPDATES
The Star Rating for Schools (SR4S) Lead Partners are leading the way with the SR4S pilot and good news stories are spreading fast! Our latest news and updates track progress and celebrates schools' and partner successes in making school journeys safer.
Founding Sponsor:

Major Donor: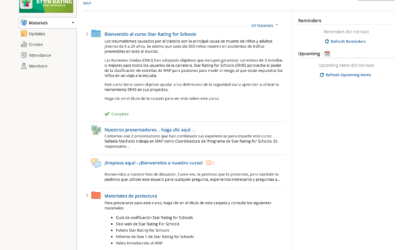 SR4S has launched a new resource to support partners worldwide to get ready to deliver 3-star or better safer school journeys supported by SR4S. The SR4S video courses are now available in English, Spanish and Portuguese, free of charge enabling you to learn at your...
read more