LATEST NEWS AND UPDATES
The Star Rating for Schools (SR4S) Lead Partners are leading the way with the SR4S pilot and good news stories are spreading fast! Our latest news and updates track progress and celebrates schools' and partner successes in making school journeys safer.
Founding Sponsor:

Major Donor: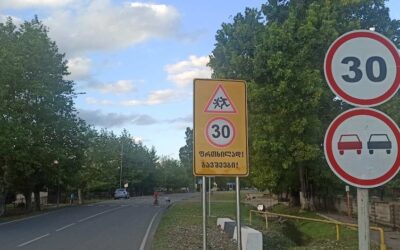 Image credit: EASST Original article published by EASST here Municipal authorities in the Georgian region of Zugdidi are in the process of setting 30km/h speed limits around all school zones in the municipality. 40 school zones in Zugdidi city have already had new...
read more