Cómo participar
Incorpore SR4S en su programa de seguridad vial:
Register your interest by completing the form on the right hand side (or below if using a mobile device).
Explore the information pack that will be sent to you and consider how you might structure your project.
Discuta su proyecto con socios y partes interesadas locales.
Get a partnership with SR4S Lead Partners or iRAP.
Submit the Establish a Project form with details of your project and get started with your assessments.
DONA PARA SALVAR VIDAS DE NIÑOS
Los fondos de los donantes se utilizan para apoyar a los socios principales que abogan y ofrecen mejoras que salvan vidas en las escuelas y brindan apoyo para la gestión de programas y acciones globales.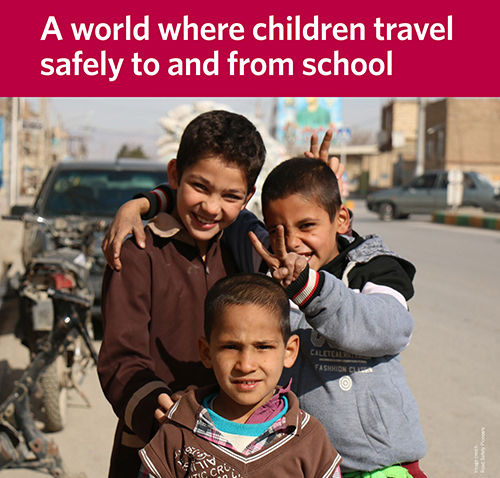 Registre su interés y / o suscríbase al boletín de noticias SR4S a continuación
Gracias por registrar su interés, debería recibir un correo electrónico de confirmación en breve donde podrá acceder a más información.