Comment s'impliquer
Intégrez SR4S à votre programme de sécurité routière:
Register your interest by completing the form on the right hand side (or below if using a mobile device).
Explore the information pack that will be sent to you and consider how you might structure your project.
Discutez de votre projet avec les partenaires locaux et les parties prenantes.
Get a partnership with SR4S Lead Partners or iRAP.
Submit the Establish a Project form with details of your project and get started with your assessments.
FAITES UN DON POUR SAUVER LA VIE DES ENFANTS
Les fonds des bailleurs de fonds sont utilisés pour soutenir les chefs de file qui préconisent et mettent en œuvre des améliorations vitales autour des écoles et fournissent le soutien à l'action mondiale et à la gestion des programmes.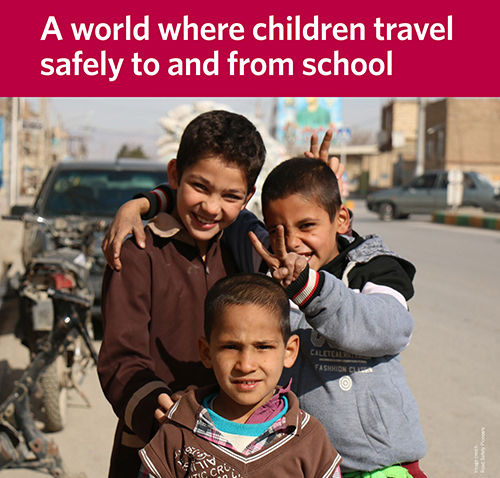 Inscrivez votre intérêt et / ou inscrivez-vous à la newsletter SR4S ci-dessous
Merci d'avoir enregistré votre intérêt - vous devriez recevoir sous peu un e-mail de confirmation où vous pourrez accéder à plus d'informations.