Como se envolver
Incorpore SR4S em seu programa de segurança no trânsito:
Register your interest by completing the form on the right hand side (or below if using a mobile device).
Explore the information pack that will be sent to you and consider how you might structure your project.
Discuta o seu projeto com parceiros e partes interessadas locais.
Get a partnership with SR4S Lead Partners or iRAP.
Submit the Establish a Project form with details of your project and get started with your assessments.
DOE PARA SALVAR VIDAS DE CRIANÇAS
Os fundos dos doadores são usados para apoiar os parceiros principais que defendem e fornecem atualizações que salvam vidas nas escolas e fornecem o apoio para a ação global e a gestão do programa.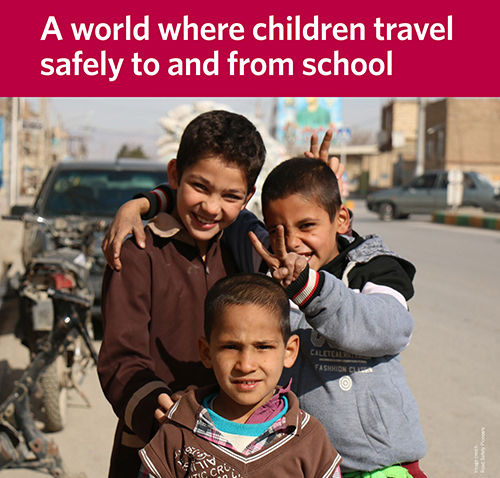 Registre seu interesse e / ou inscreva-se no boletim informativo SR4S abaixo
Obrigado por registrar seu interesse - você receberá um e-mail de confirmação em breve, onde poderá acessar mais informações.