ÚLTIMAS NOTÍCIAS E ATUALIZAÇÕES
Os principais parceiros do Star Rating for Schools (SR4S) estão liderando o caminho com o piloto SR4S e boas notícias estão se espalhando rapidamente! Nossas notícias e atualizações mais recentes acompanham o progresso e celebram os sucessos das escolas e dos parceiros em tornar as viagens escolares mais seguras.
Patrocinador Fundador:

Doador Extraordinário: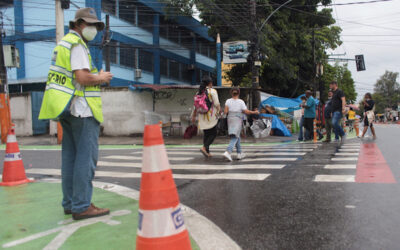 Image credit: FIA Foundation New interventions for a Safe Routes to School pilot project in Rio de Janeiro, Brazil have been launched, in a road safety collaboration between the city's Department of Education and its engineering department (CET-Rio), supported by ITDP...
ler mais