The FIA School Assessment Toolkit has been released in Spanish. Previously available in English only, it is a web-portal for FIA Clubs around the world, to improve the safety of school journeys in their local communities. It provides over 30 documents to support FIA members in establishing their school assessment projects with Star Rating for Schools, such as technical guidelines and templates for press releases, communication on social media, letter to main stakeholders and reports. These documents are now also available in Spanish, maximising the potential of the Toolkit to support FIA members and other SR4S partners in Hispanic countries.
During a launch meeting hosted by FIA Region IV, iRAP presented a summary of the Star Rating for Schools Programme. Region clubs had the chance to present their experiences assessing schools in Guatemala, Colombia, Paraguay and Uruguay, and other clubs had the chance to discuss challenges and opportunities of implementing school assessment projects in their countries. The FIA School Toolkit in Spanish was then presented to participants, and FIA announced the new Road Safety Grant Scheme focused on the implementation of the 10 steps described in the Toolkit.
The Toolkit is a dedicated web-based repository that guides FIA Clubs through the key steps to undertake a school assessment. It provides the knowledge, guidelines and templates needed to plan, resource, apply and advocate for the upgrades that will save children's lives with a 3-star or better journey to school. The Toolkit allows the scalability of use of SR4S among FIA Members as well as introduces the CAA's behavioural School Zone Assessment tool. The 10 steps presented in the Toolkit will also be used as reference in special grants of the FIA Road Safety Grants Programme planned in 2021 for school upgrades.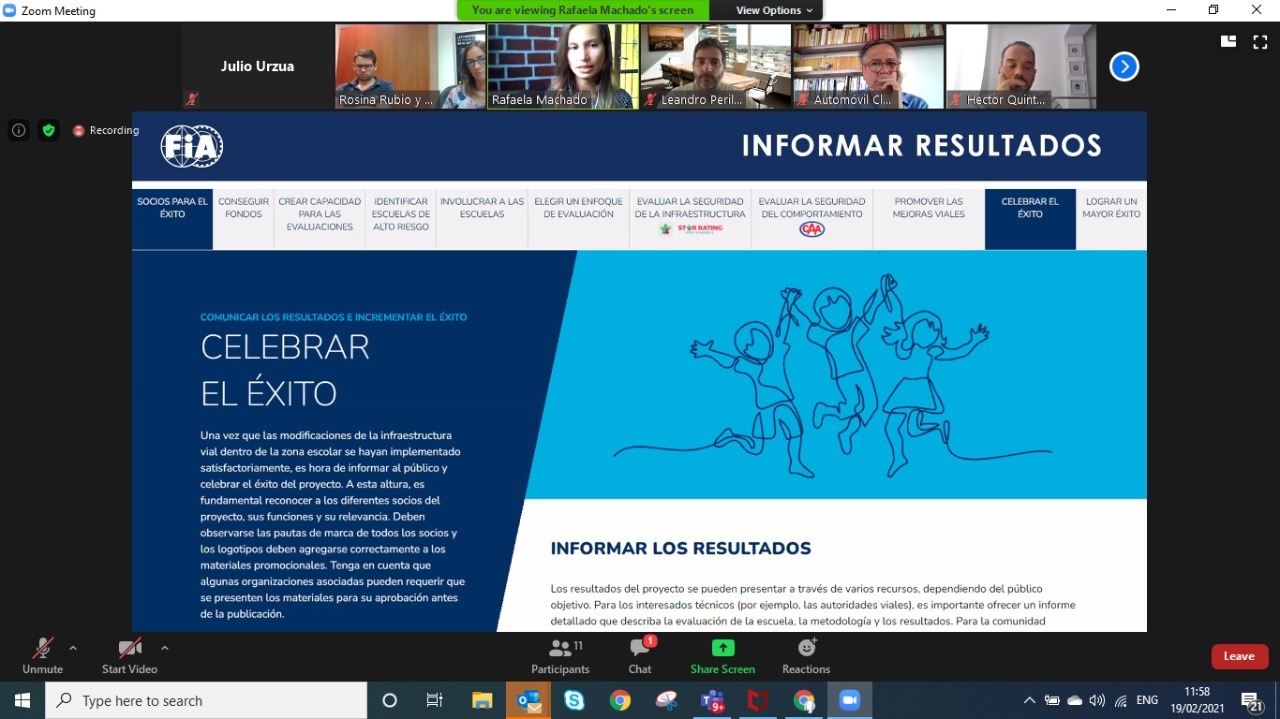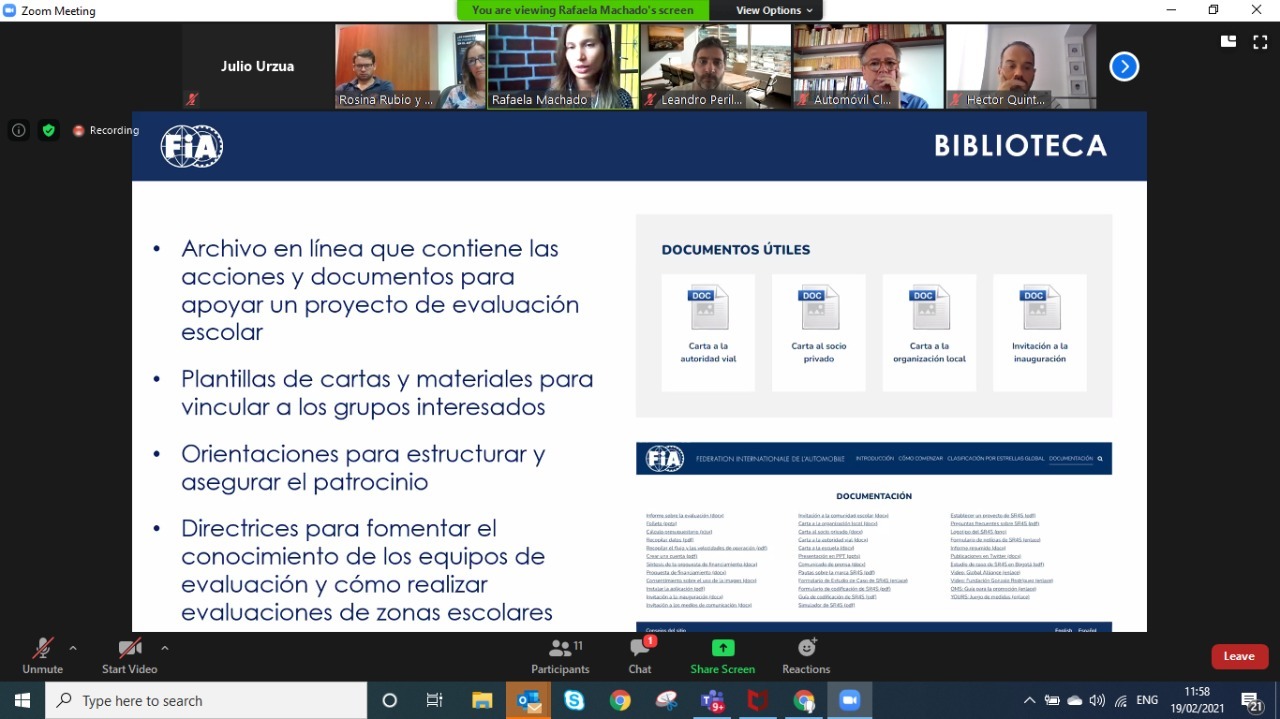 This Toolkit has been developed by the FIA and the iRAP, with support of the Fundación RACC and the CAA, thanks to the funding provided by the FIA Road Safety Grants Programme. The Spanish Toolkit was also supported by the Automovil Club de Colombia.