Using the SR4S app to create a safer journey for school kids (Bogota, Colombia)
Children at the Rodrigo Lara School (Ciudad Bolivar) and the local community are now benefiting from new and safer infrastructure.
July 6, 2018 – The Secretariat of Mobility (SoM) in Bogotá, Colombia started testing the SR4S App. By doing so, they decided to assess the road safety environment of a public Elementary-High School called IED Rodrigo Lara Bonilla (located in the district Ciudad Bolivar). Ciudad Bolivar is known as a very a deprived area in Bogotá, with lots of challenges including road safety problems.
The idea of the SoM was to simulate scenarios before and after with a package of countermeasures that they were planning to implement, as well as developing support for the intervention among local decision makers and the community. They assessed 5 data points using the SR4S App. Data points and star rating results below:
Corner behind school – 5 stars
School pedestrian entrance – 5 stars
School vehicle entrance – 2 stars
Carriageway división – 3 stars
Corner bakery – 3 stars
The countermeasures were then tested to see their impact. The before/after results were as follows:


Risk assessment results for each scenario:



It was clear that by implementing a package of countermeasures they could improve three of the data points from 2 and 3, to 4 and 5 stars. From these results, it was decided to concentrate their efforts on data points (3), (4) and (5) to achieve 4 and 5 stars.
As shown in the picture below, in the before scenario there was no delineation, no pedestrian crossing and no traffic calming.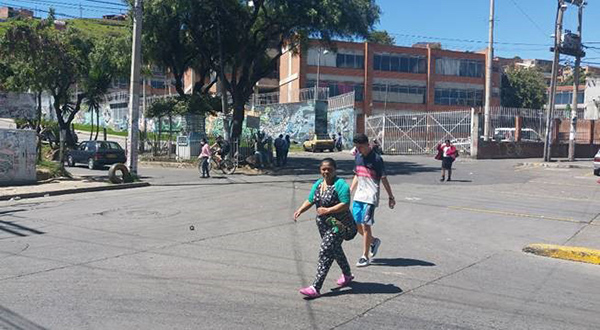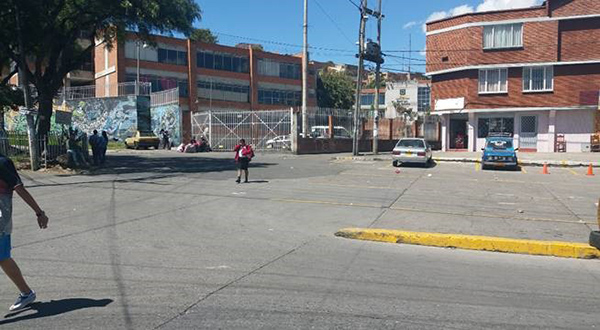 In March they tested some non—permanent solutions to see if they worked. Cones and plants were introduced to generate a safe pedestrian crossing to the school, protect vulnerable users and enforce motorized vehicles to keep a safe speed.
See picture below: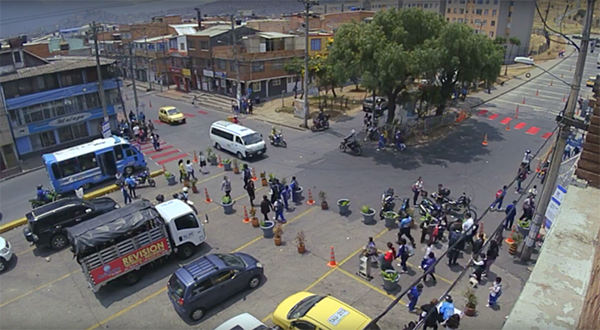 After it was proven the countermeasures worked, they decided to implement them: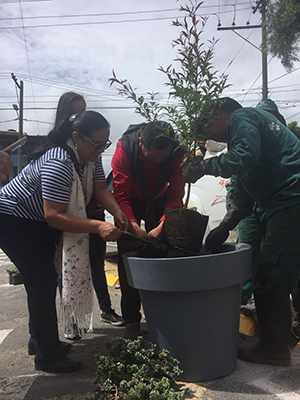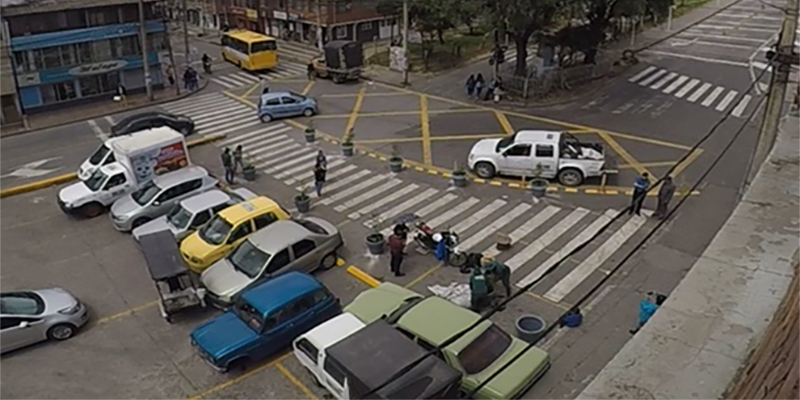 In July, the SoM, World Bank and iRAP were present when they installed the pot plants to create a safe environment.  Members of the community approached the team to say thank you, some community members offered to help with the planting.  The team worked with the community until the new school zone was ready.
This was an incredible story of success with the SR4S app, and a great pleasure to be part of with the Secretariat of Mobility (SoM). This exercise will now be the basis for new assessments and implementations in Bogotá, where immediate changes can be made to improve the journey to and from school for children.
For more information on Star Rating for Schools visit starratingforschools.org