A webinar hosted by UNICEF and FIA Foundation this week has profiled striking Star Rating for Schools (SR4S) results in Paraguay, Philippines, Vietnam and Uruguay.
The invitation-only online UNICEF Child Road Safety Webinar on Monitoring and Evaluation for Safe Journeys to School shared the experiences of multiple SR4S partners and was part of a series building road safety capacity of यूनिसेफ country offices.
The webinar programme included:
Introductions and Welcome
Jennifer Requejo, Senior Advisor Statistics and Monitoring, UNICEF Headquarters New York
Joanne Vincenten, Health Specialist – Child Injury Prevention and Environmental Health, UNICEF Headquarters
Webinar Moderator and Context Setting
Margie Peden, Senior Research Fellow, Head of Injury, George Institute UK तथा
Co-director WHO Collaborating Centre on Injury Prevention and Trauma Care
Monitoring and Evaluation Overview for Safe Journeys to School
Agnieszka Krasnolucka, Programmes Manager, 1 टीपी 6 टी
What is the difference between monitoring and evaluation, how to use of logic frameworks, process, input, outcome, and impact indicators to plan, implement and monitor actions?
Case Study Presentations
The value of monitoring and evaluating multicounty projects
Kim Beng Lua, Senior Officer – Global Road Safety Projects, Global Road Safety Partnership (जीआरएसपी)
Monitoring results of road safety interventions
UNICEF Paraguay presentation – Maria Robledo Verna – Social Policy Officer and UNICEF Philippines presentation – Mariella Castillo, Health and Nutrition Specialist. 
Evaluation of school road safety action and lessons learned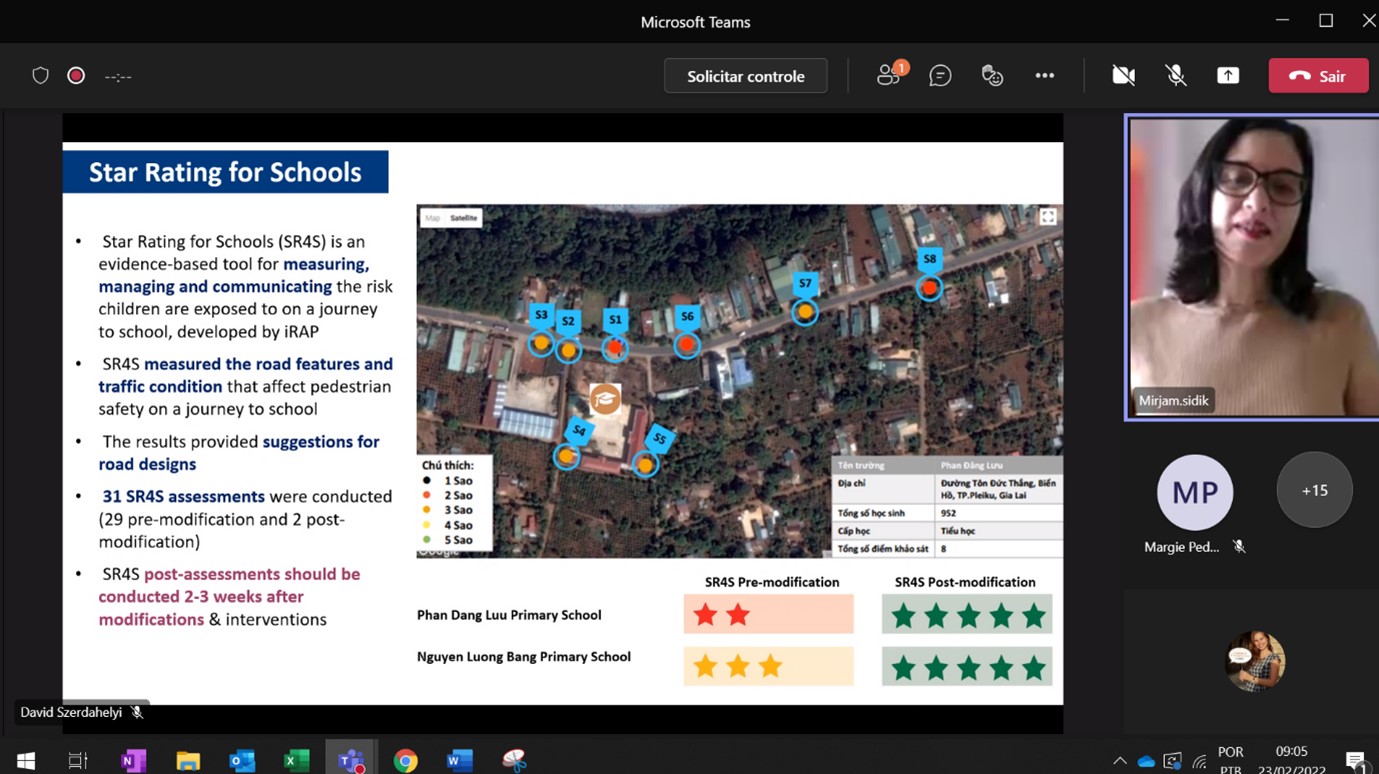 Mirjam Sidik, Chief Executive Officer of AIP Foundation presents SR4S results in Vietnam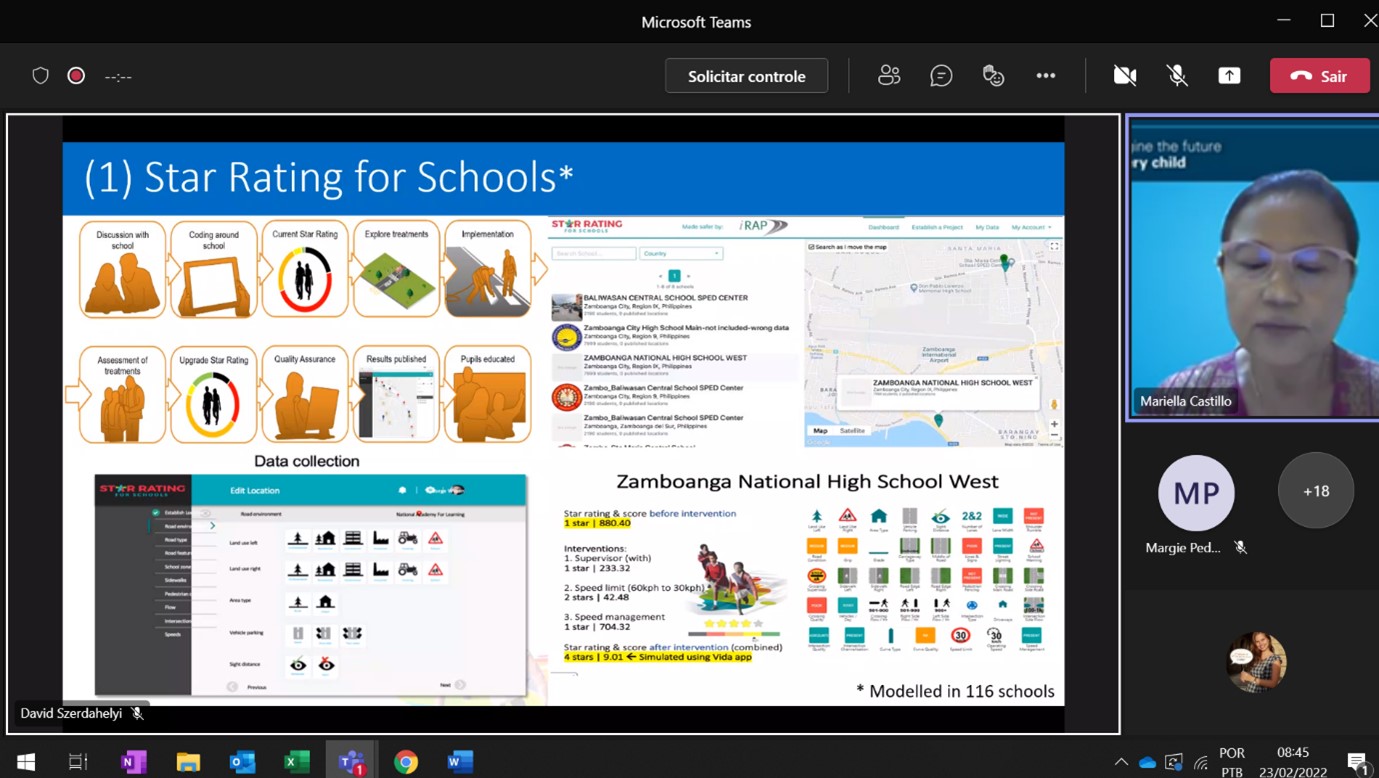 Mariella Castillo, Health and Nutrition Specialist, UNICEF presents SR4S results in Philippines
FIA Foundation is the Major Donor for the Star Rating for Schools Programme and Fundación Gonzalo Rodríguez, AIP Foundation and GRSP are Lead Partners.